Like many, I was lied to back when I got started online. Everybody was saying "the money is in the list", when the real fact is nothing could be further from the truth. As a blogger and niche marketer, I understood the power of list building. But…
Not all lists are created equal! Anyone can build a list in any niche. But the MONEY only comes IF the niche you enter has active buyers.
Don't know about you, but I don't want to waste any time exploring a niche that doesn't have real people wanting to spend real cash.
So I spent an insane amount of time doing manual keyword research. Then thought there had to be a better way. If it were only possible to automate the process…
After working with a few developers, I had the solution. A completely automated software that did ALL the research. I kept this software to myself and my income exploded…
But enough about me.
The real story here is automation…
Uncover Hidden Gems
In A Matter Of Days With This Software
Traditional niche and keyword research is boring, expensive and time consuming. Automated keyword research is simply a game changer and can have a massively positive impact on your business.
I no longer waste any time exploring unprofitable niches. The software picks the winners for me, full stop. It's so easy and so effective, it's a completely unfair advantage.
You know longer have to. I've built this software so the research is done for you. And you're only ever given niches and specific buyer keywords in trending markets with maximum profit potential.
When I finally decided to "go public" with this software, I wanted to have it re-developed from the ground up. So that it would blow away anything else on the market. And then decided to charge a FRACTION of what competing products cost…
Find AND qualify keywords in hot trending niches that ANYONE could exploit for practically unlimited profit
Completely analyze the competition for SEO factors, giving you a "quick reference" visual ranking index score
Show "Buyer Intent" & Trends for total niche domination
That's EXACTLY What Niche Reaper
And Here Are Some Of The Results
"I don't think I'll ever be stuck
for niche ideas again!"
JP Schoeffel - SEO & Niche Marketing Expert
Mike Johnson - SEO & Niche Marketing & Auto-blogging Expert
"I don't think I'll ever be stuck
for niche ideas again!"
"One of the most important parts of my business is research … if you get it right, making money online is EASY … but get it wrong, and you'll struggle to make anything… Niche Reaper is going to save anyone who uses it hours of time and frustration usually associated with the "old" way of doing research. I don't think I'll ever be stuck for niche ideas again!"
Richard Legg - Traffic & Affiliate Marketing Expert
"Freaking awesome""
"This product is freaking awesome! This is definitely a "must have" tool in the arsenal if you do any keyword research or internet marketing at all."
Erika L Rich & Adam Begley - Expert SEO & SMM Marketers
Too Easy:
Log In, Discover Hot Niches & Buyer Keywords, Then Exploit For Unfair Profits EVERY TIME
Niche Reaper is a pioneering research tool that doesn't mess about. It's a massive database of pre-researched nichs scoured from across the web, with over 2.9 Millions BUYER keywords researched for you! But not just any old keywords...
The cream of the crop! Only keywords with maximum search volume, low competition AND proven buyer intent are considered … everything else is dumped!
The EASIEST To Use
Easiest Research Tool You'll Ever Use
The interface is user friendly and simple to understand, while providing every metric for even the most advanced users.
See at a glance what the competition is doing, how the keywords stack up, and which to exploit for profit.
Niche Reaper makes picking profitable niches complete child's play!
Remember, originally I kept this tool all to myself. And while it is now available, you've only got a few days to grab it. Once this launch is over, you'll never see Niche Reaper at this price again…child's play!
Grab your Insider Niche Edge now....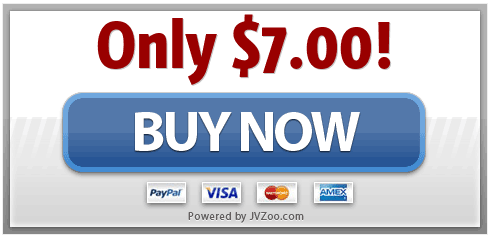 "Traditional" Niche Research Is Costing You Money And LOSING You Profits!
Fact is no one can manually keep up with every online trend and keyword. With the speed of the internet, it's an impossible task.
But missed opportunities cost you cash!
Many trends (especially in eComm and select niche markets) are here today, gone tomorrow. You can either make massive windfall profits in a matter of days by getting in early, or miss out completely…
It delivers a MASSIVE Database of profit opportunities you can cash in with by being ahead of the competition at every step.
Then picks the "low hanging fruit" buyer keywords instantly that convert to maximum profits in minimum time...
Long Term Profits,
Lucrative List Building And Fast Cash Are YOURS
For The Taking!
To make this completely friendly for marketers of ALL levels, I'm including a complete series of video trainings showing EXACTLY how to use Niche Reaper for maximum profit.
This customized video series walks you step by step through how to build profitable websites, blogs and fan pages.
Plus how to drive traffic and MULTIPLE ways to monetize all of the assets you create with Niche Reaper 3.0.
These are the exact methods I've used to earn over 7 FIGURES online and I'm putting them all on a platter for you.
on any platform that want to cash in on the latest trends…
that want to create laser targeted subscriber lists of proven buyers…
that want unfair profits capitalizing on the latest trends…
looking for ways to passively monetize their sites…
who want to make maximum profits in the least possible time…
looking to enter and dominate new, trending niche markets
after no cost viral traffic to send to their offers and pages
looking to rank higher and dominate their niche
that want more views, subscribers and active user engagement
But There's ONE Catch…
You've GOT TO
STAKE ADVANTAGE NOW!
Niche Reaper is only available for a limited time. When it's gone, it's gone.
Our closest competitors charge between $175 and $500 PER MONTH for services that don't even touch what Niche Reaper delivers for a low one time investment.
I want to make this life-changing tool available to ANYONE who takes action, but simply can't keep it at this price for long.
So … the time to make a decision is RIGHT NOW!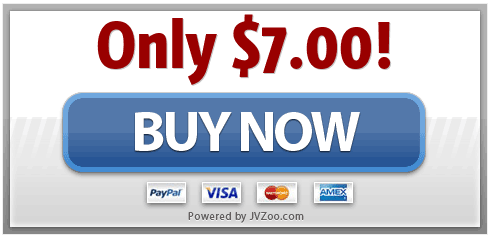 "I made two sales within 24 hours making $78 profit!"
"I Purchased Niche Reaper as I like the idea of really being able to understand exactly what my customers are looking for online. I had a product I was selling on Amazon and using Niche Reaper I found some great keywords to use, and setup an ad campaign on amazon where my CPC was very low. I made two sales within 24 hours making $78 profit! Niche Reaper paid for itself, my ad campaign and I was still in profit. I'm going to us it on all my products AND niche websites from now on...!"
Jackie Allen - Niche Reaper Member - www.Buffaloeriverproducts.com
"Would normally have to use multiple tools…"
"I've just had my tech guy sat next to me while we walked through Niche Reaper… my techy was practically jumping up and down from the excitement! He tells me you have just created a tool that will not only save him several thousand dollars a year...BUT ALSO...around FIVE HOURS in time for each keyword he would normally have to use multiple tools for! Very impressive guys! I'll be recommending Niche Reaper for anyone who uses keyword tools from here on in!"
Randy Smith - www.RandolfSmith.com
"Matt This Sounds Great But Will Niche Reaper
Work For Me?

"

The principle behind my offers is always to save us both time & money. If the product doesn't meet these criteria it doesn't get off the ground.

I'm confident Niche Reaper meets these criteria & I truly believe you will benefit from your investment. So you have my no quibble money back guarantee…
To be able to practically guarantee profits in any niche you enter?
To earn hands-free passive income, build lucrative lists and explode your affiliate and eCom earnings?
To never waste another second or dollar pursuing a niche that won't deliver profits?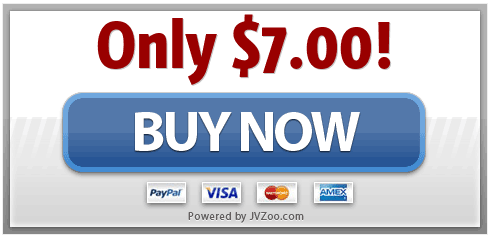 This exclusive offer won't last long. I thought long and hard about making this software available to the public. I decided to, but only for an extremely limited time…
P.S. I'm not going to apply any pressure, but just want to make sure you know that time is running out. Niche Reaper is only available at this low investment for a limited time, and you're covered by my no quibble guarantee. You've got nothing to lose!
F.A.Q.
YES! This is a web-based software that runs on any operating platform. If you can get online, you can use this software.
None whatsoever during this launch special. Invest once and enjoy the benefits without paying another dime.
All included. The original version of the software was conceived way back in 2008. Ever since we've been tweaking and updating, and continue to do so. Any and all future updates will be seamlessly incorporated into the software for you, with zero action needed on your part.
Niche Reaper scours top authority sites on the web for trending topics, then finds keywords with powerful buyer intent. With a complex series of algorithms it then shares only the best results for users to exploit.
Not at all, Niche Reaper does all the heavy lifting for you. As long as you can set up a basic WordPress site, you're good to go … and we even include training on that as well!
Back in 2011, an early version of Niche Reaper became the best selling Niche Discovery tool EVER on Clickbank. Now for the first time in years it's back with a completely fresh update to deliver even more powerful results.
No Thanks